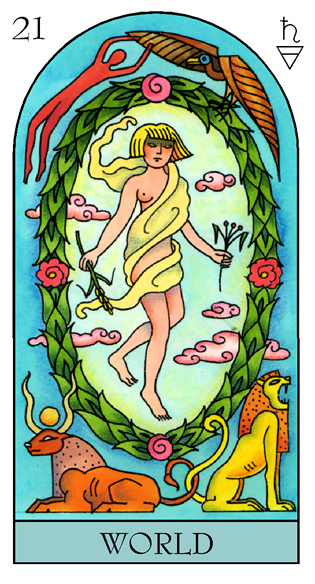 World
Janette's first card is The World, and this does suggest a whole new world of success, celebrity and discovery opening up for her. But this card of adventure is also ruled by Saturn, and shows wherever she goes, Janette will always keep her feet firmly on the ground.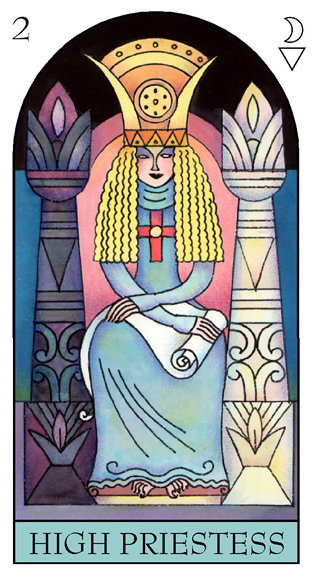 High Priestess
Card Two is the High Priestess, symbol of intuition and spiritual strength. Two key strands of meaning here link first, to a new starring screen role for Janette, a million miles away from anything she has done before. But it will get the whole world talking. Second, Janette may venture towards the healing world, where her mix of music, instinct and observation inspires a whole new method of helping people.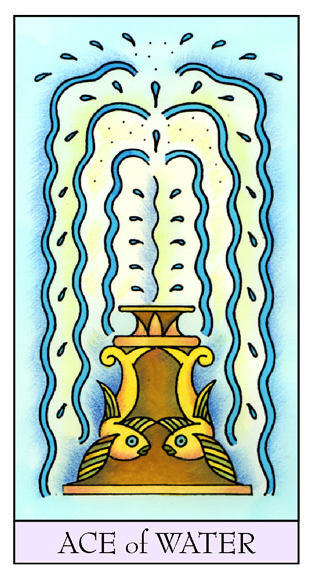 Ace of Water
Card three on my table, the Ace of Water, is also known as "the christening card". This is a strong indicator of births - babies, ideas, or businesses. Perhaps all three!