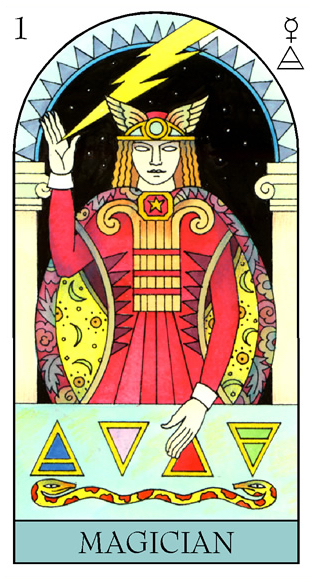 Magician
First card for Jamie is The Magician, symbol of setting free true skills and ambitions, instead of maintaining an illusion, however much fun or excitement this creates. Jamie is ready for change, and also for commitment, and a total break from his usual environment is a crucial factor. Jamie could invent a new game show, with love as the theme - or fill in for a person or quiz with a well known catch phrase. Number 1 on doors, flight numbers and dates leads Jamie towards his destiny.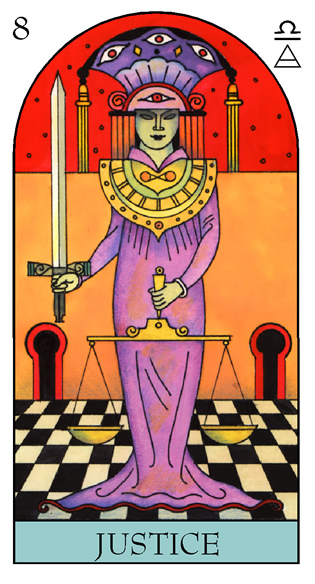 Justice
Next card is Justice, a card of fairness and balance, with strong links to the world of law. This draws Jamie towards a courtroom drama, either on screen or in real life, and he can also cash in on a flair for plotting legal-based page-turning stories.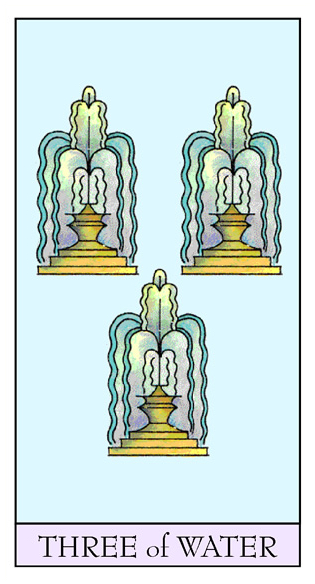 Three of Water
Last card on my tarot table is the Three of Water - often known as "The Wedding Card"! Jamie's business interests can expand towards quirky celebration cakes, with at least one Royal customer.