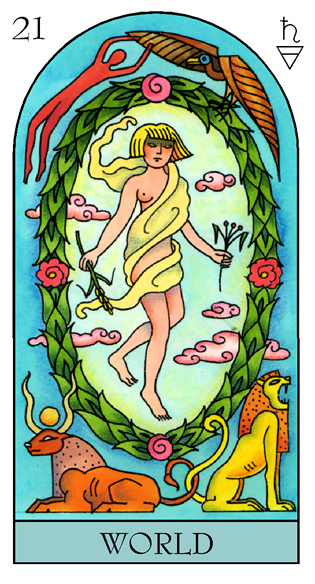 World
Reflecting this, James' first card, The World, is a symbol of crossing a threshold into new territory, in life and love. Collaboration, maybe with a musical element, an "A" country and three words in a foreign language, can all play a part. And James can be on the move, even more than usual, but always feeling completely comfortable and at ease.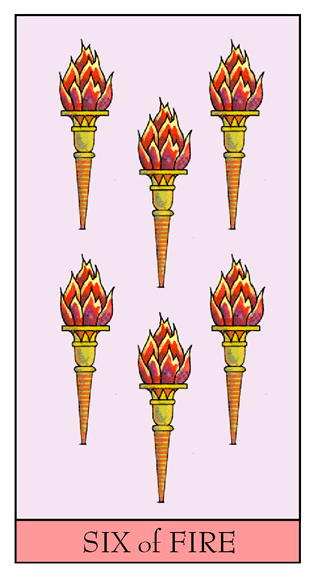 Six of Fire
Card Two is the Six of Fire, a strong card of celebration, that can be linked to a big prize win. From Oscars to the ultimate gift of a happy family life, golden possibilities lie ahead.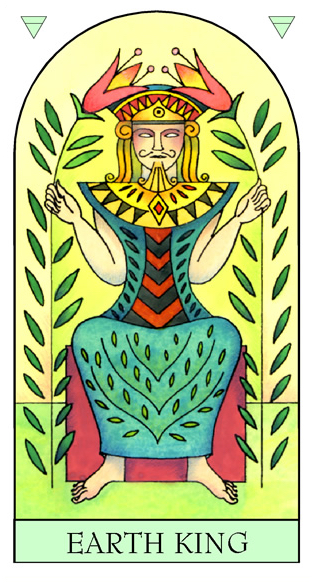 Earth King
Finally, I draw the Earth King for James — representing patience and strength. One key career dream, perhaps linked to writing for, or directing, someone so close may take longer to come true than James expects. But he can, and will, stick with it. A legacy of property, or land, can come to James from an older man - and leave him facing a big choice.