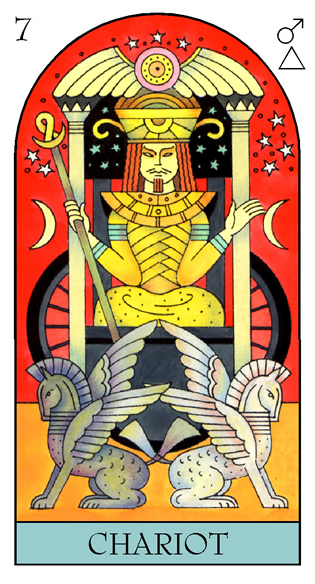 Chariot
First card for James is the Chariot, an indicator of movement, big life change and decisive action. If James has any key choice he has still delayed, for whatever reason, it's time to take action now - this card suggests a long journey, and a very different pace and style of life. Number 7 is lucky, and James also has inner power to make difficult first moves, perhaps to end a professional or personal time of disagreement.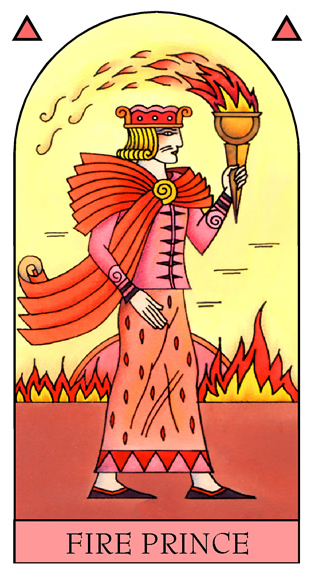 Fire Prince
Card Two is the Fire Prince, also reflecting a time of action, with strong links to sport. Teaming up with a famous football player to run a business, or team, can score big success, and initial "D" is a clue.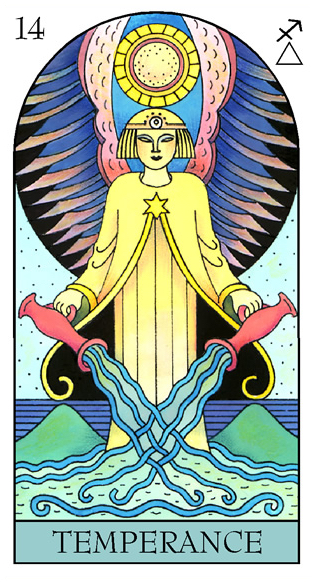 Temperance
Last card for James is Temperance, the card of keeping calm and carrying on. Spending more time on, or in, water helps focus thoughts, and bring balance back. Music linked to "blue" and a lakeside location can map out a future a million miles from what James expects.