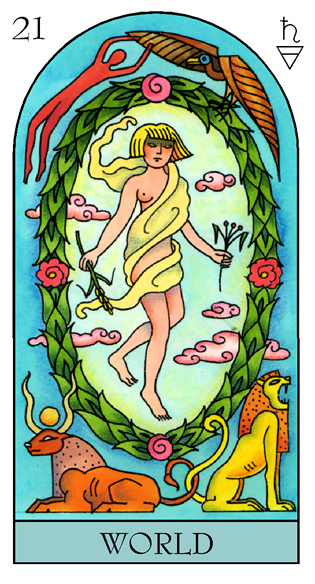 World
His first card, The World, reinforces this joy of being alive. It's a symbol of crossing a threshold into a new phase, in life and love. A series of schools, maybe with a musical element, an "S" country and a book written in a foreign language all play a part. Idris will be travelling even more than usual, perhaps even out into space - but always feeling totally at home.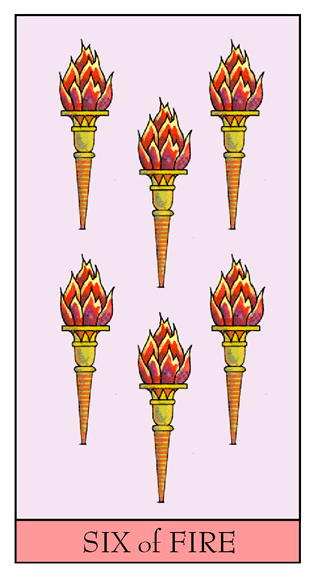 Six of Fire
Next out is the Six of Fire, a strong card of celebration, that often shows a big prize win. From Oscars to further honours after his OBE, golden possibilities lie ahead.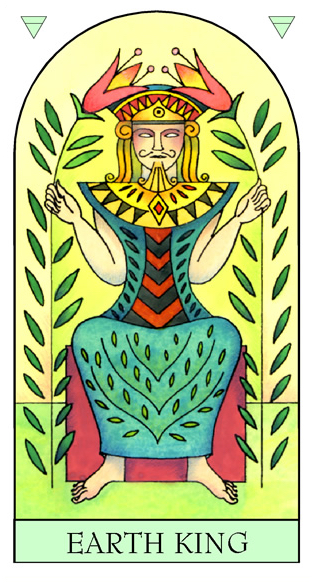 Earth King
Finally, I draw the Earth King, a symbol of patience and strength. One deep dream may take longer to come true than Idris expects, but he can, and will, stick with it. This card suggests a legacy of land coming to Idris from an older man, perhaps another actor.