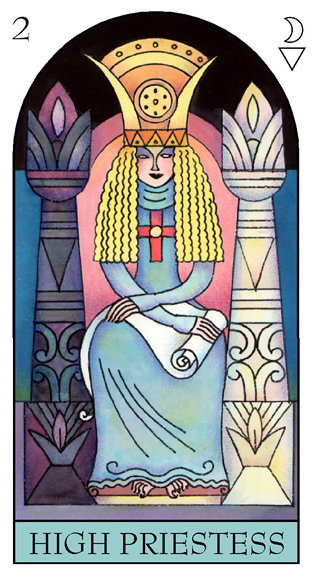 High Priestess
Holly's known for her empathy, and her first card reflects this. It's the High Priestess, a symbol of intense intuition and almost psychic abilities. Holly can read the minds and hearts of people she doesn't know - and has maybe just seen on a screen - and offer advice and support. This card also carries the potential to reach back through time to past lives and civilisations. When Holly shares what she sees, a bestseller could be the result.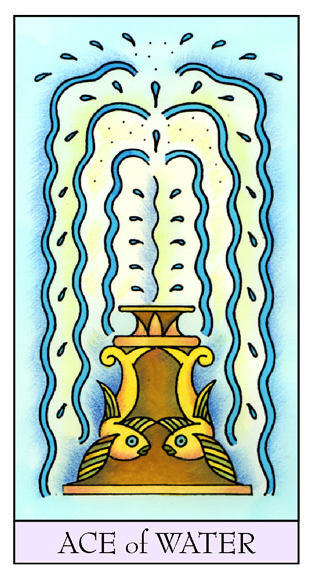 Ace of Water
Second card for Holly is the Ace of Water, a card of simple, overflowing bliss, and a realisation that a new path is the right path. A move to a home or workplace linked to number 1 and near some famous water can be a great decision. This is also a card of joyous new birth.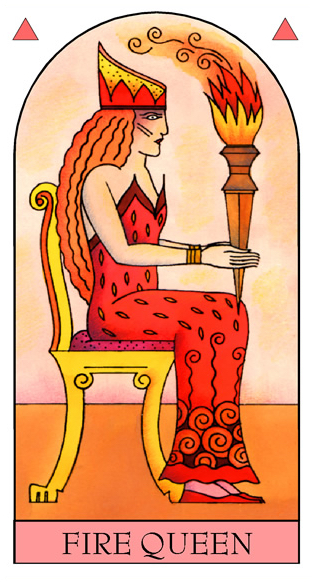 Fire Queen
Lastly, I draw the Fire Queen, which mixes a shrewd business brain with global vision and the ability to embrace risk and turn it into results. Writing or producing a movie about a female Royal can be at the heart of this.