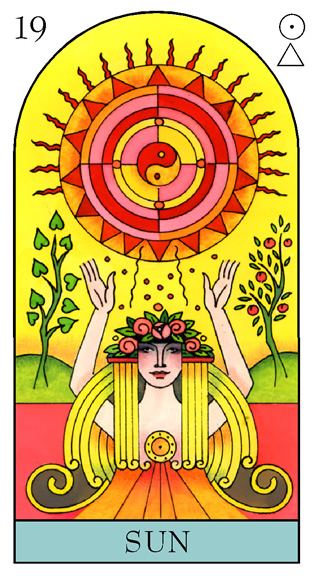 Sun
First card for Greta is The Sun, a card of warmth, optimism - and sharing everything from cash to property, to family secrets. A unique personal story, set in a sunny location, can be a factor here. There could be some jealousy that crosses generations - but Greta can use this in positive ways.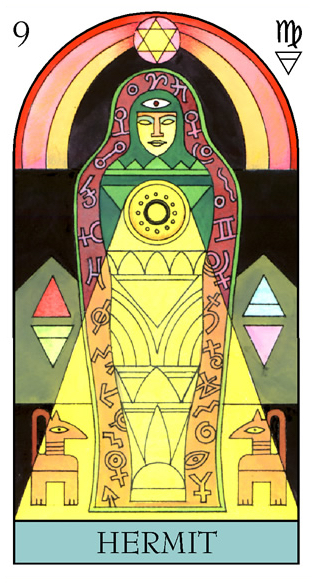 Hermit
Next up is The Hermit, encouraging her to focus on inner peace, to help handle outer success. Links to a famous isolated island, a film or other media form created without any words, and a logo in bright colours, can all be in her future. Solo responsibility can increase, as huge offers come Greta's way, but any burdens are borne with grace and ease.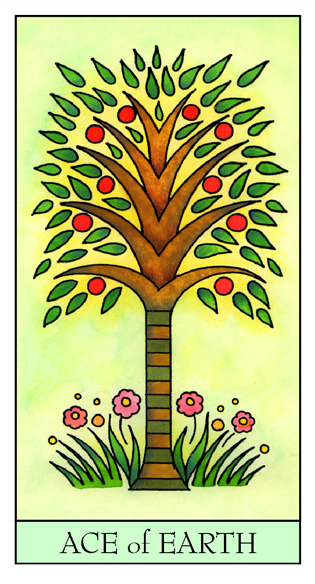 Ace of Earth
Lastly, I draw The Ace of Earth for Greta. This card is a symbol of safety, profit, and an already strong business or love bond made even stronger with a single golden item - anything from an Oscar statuette to a wedding band.