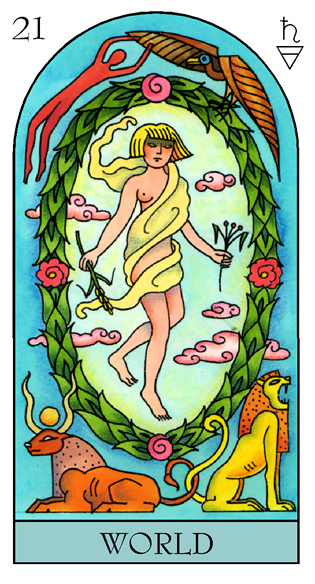 World
First card on my table for Giovanna is The World, such a strong indication of new horizons ahead and a life lived at least part of every year on different continents. A unique product can drive this change - a mix of music, words, families and learning that has global potential. Number 21 and a pattern of blue waves can also play a key part in success.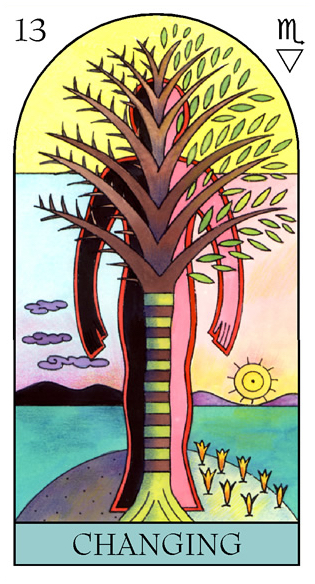 Changing
Card two is Changing, symbol of a sudden shift in lifestyle, and some certainties being swept away. But only so newer, better opportunities can take their place. This is a card of great resilience and facing challenges with the same calm face as easy times. So a series, or book, with an element of survival or extreme sport can be in Giovanna's future.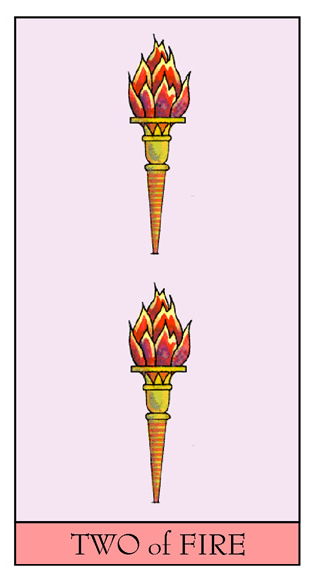 Two of Fire
Final card is the Two of Fire, a card of couples, and total togetherness, forged by shared experiences. Links with a former rival, who's one half of a celebrity couple, can open a new set of success doors. This can also be a link to identical twins!