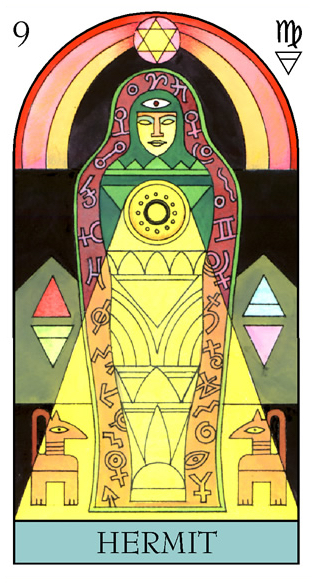 Hermit
Her first card is The Hermit. A symbol of escaping from the pressures of life, this can show Gillian spending time alone in a remote location, perhaps writing her memoirs. She can be inspired by the clear voice and vision of someone who has played a key role in her working life. And creating a one-woman show, on stage or screen, can be the career performance she is proudest of.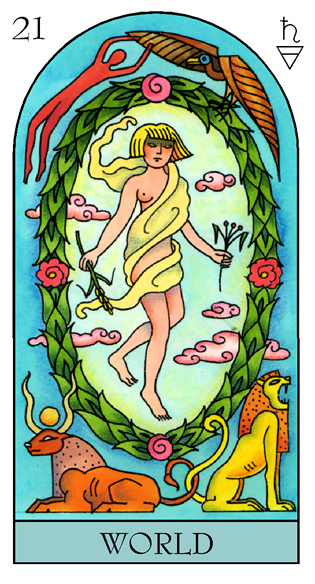 World
Card Two is The World, bringing wisdom, maturity and a rounded view of life and love. If a relationship of any kind has been challenging for Gillian to reach closure, then a line can be drawn. And new passion can start when she sits next to someone younger on a plane or train.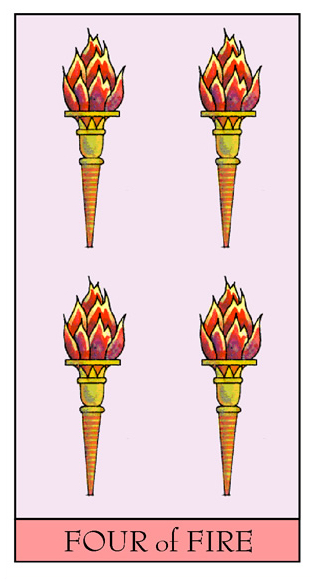 Four of Fire
Lastly, I draw the 4 of Fire - the fourth time Gillian sees a unique piece of art up for sale, she buys it and discovers it is a priceless investment.