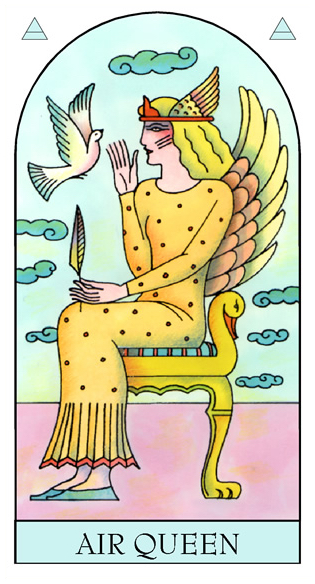 Air Queen
First card on my table for Florence is is the Air Queen, linking her to a high-profile female TV star and a new hit show that centres on psychic abilities. On stage, Florence can suddenly discover she has the ability to read minds and defuse tense situations, perhaps between world leaders. Designing unique items of jewellery, from everyday materials, can be a factor in her future, too. Leading to a Royal link, in a country known by initials.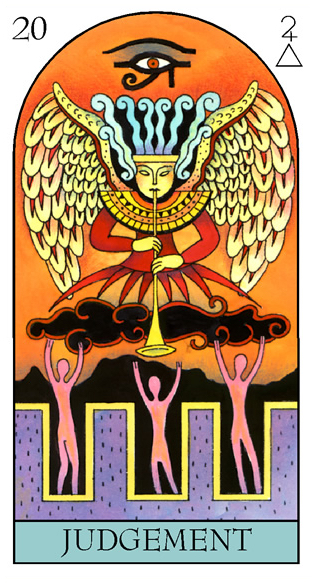 Judgement
Card Two is Judgement, representing rebirth and renewal. For Florence this can mean a role linked to the law, including retraining as a barrister, judge or magistrate, can rewrite her future. She is also close to making a huge personal decision, perhaps linked to children.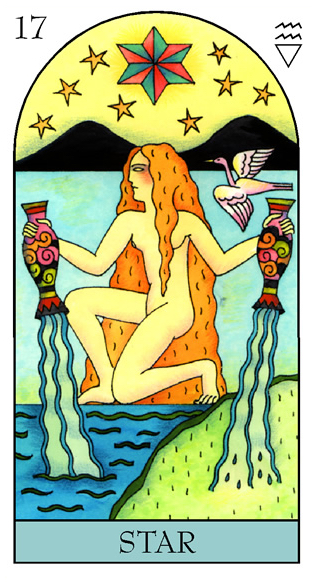 Star
Lastly, I draw The Star, a card of positive movement, protection and all kinds of second chances.