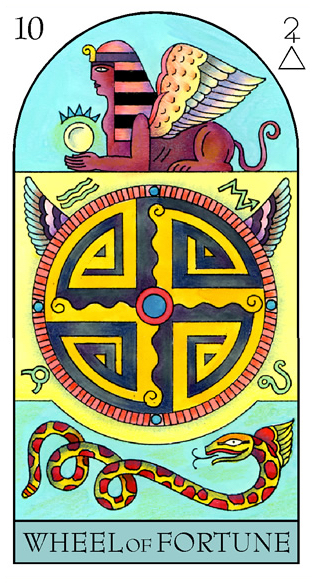 Wheel of Fortune
Florence's first card is the Wheel of Fortune. This emphasises her ability to cope well with change, and welcome new challenges in new places. It also indicates key turning points - stepping into some directing shoes, at the last minute, can take her future on to a surprising path. A flag or a logo that includes a circle can be part of this.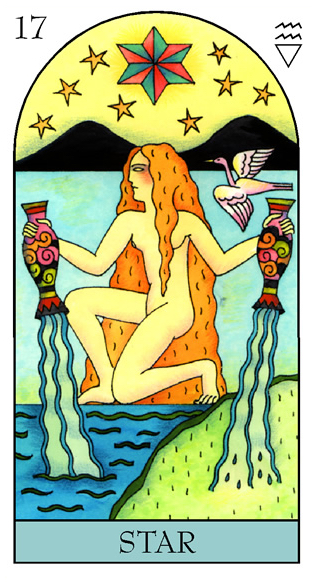 Star
Second card is The Star - drawing eyes, and heart, towards the sky. A script linked to space travel can turn into reality for Florence. She also has a natural gift for interpreting dreams, for herself and other people, that is ready to show through.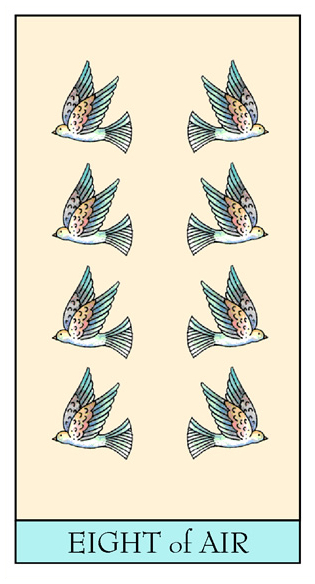 Eight of Air
Lastly, I draw the Eight of Air, a card of growing confidence in observing, learning, and telling a unique story. The publishing world and an address in a fast-moving capital city can be part of this process.