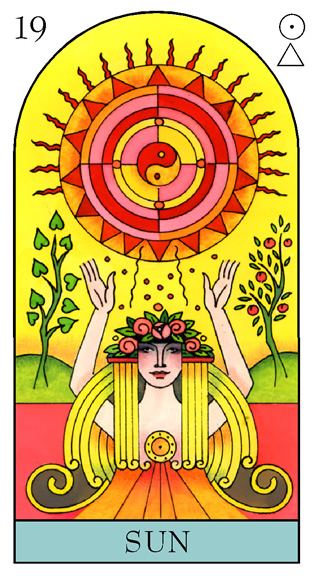 Sun
Card number one for Eve is The Sun, a radiant symbol of warmth, light, luck and success. Eve has previously lived in LA for work, and this card can reflect a golden future incorporating a lot of travel, back and forth to a sunshine location. A fellow Welsh celebrity, current or historical, can be one part of this exciting story - that she and someone very close may write and produce together.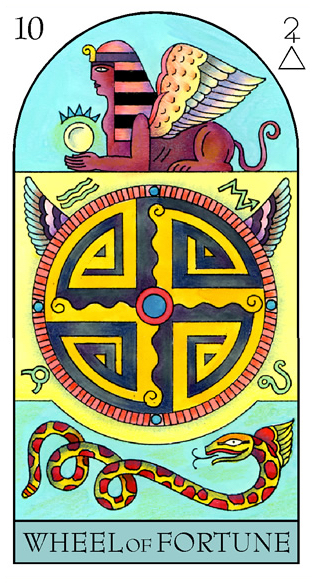 Wheel of Fortune
Next on my table is the Wheel of Fortune - also showing life moving forward with a positive spin. Circular shapes and wheels can turn up luck for Eve, and a journey in a unique vehicle can be where she finds her life - personal and professional - has come full circle. Eve should be ready to step in suddenly to some superstar shoes.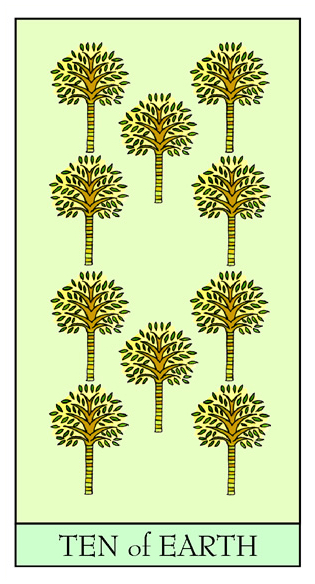 Ten of Earth
Lastly, I draw the 10 of Earth. This is a down-to-earth card of family focus, and love that strengthens with laughter - maybe via a comedy charity gig.