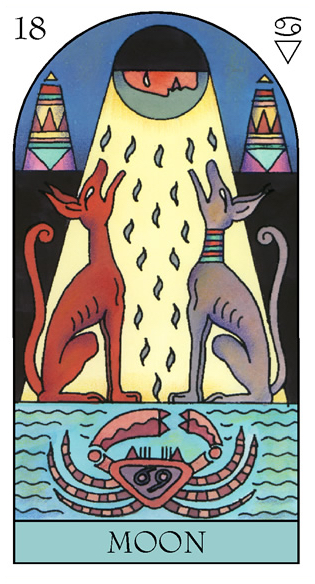 Moon
Emily's first card is The Moon, which shows a slow, steady growth in Emily's wish to represent people without their own voice, either through telling their stories, or taking a political stance. Either way, it's her deep understanding of others that sets her apart. "M" countries, cities, or states can be key.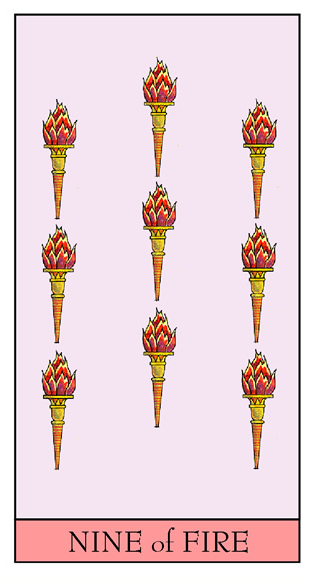 Nine of Fire
Second Card on my table for Emily is the Nine of Fire, a card of glowing creative talent suddenly burning brighter. And this has a strong link to pictures. As well as stepping into producer's shoes, Emily can be the leading light in a series of nine films, books, or even products that take the world by storm.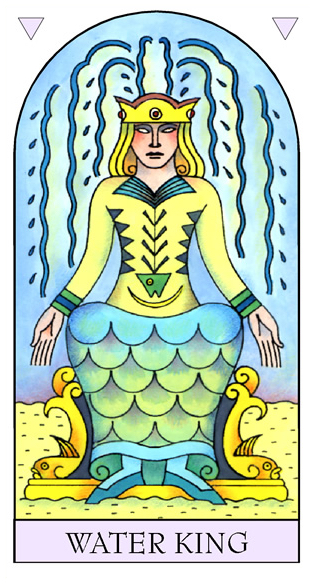 Water King
Lastly, I draw the Water King, linking Emily to a much older, more experienced Hollywood name - and time spent in a picturesque location with a famous harbour. Building her own home, with her own hands, can be part of her future.