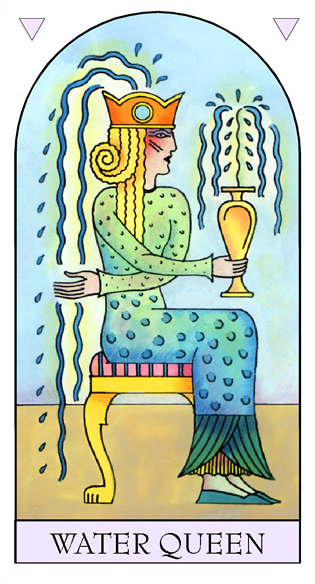 Water Queen
Ellie's first tarot card is the Water Queen, a fluid symbol of clarity and peace after a time of upheaval. Ellie's in her element in water, and sharing this passion in an individual way, perhaps via a reality TV show, can be a healing process for so many people. This is a card of spot-on instincts and cutting through excuses to find truth. A camera operator with bright green eyes is a key player in Ellie's future.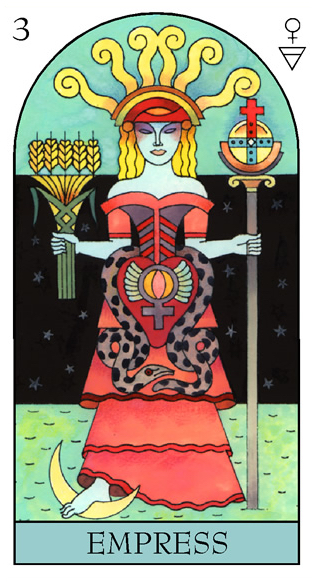 Empress
Card Two is the Empress, card of nourishment, security and a deep connection with nature. A white house surrounded by fields, a bird or animal logo and a product for children - perhaps a picture book - are suggested.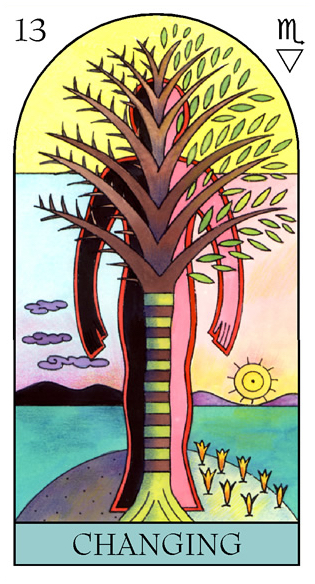 Changing
Finally, I draw Changing, card of clean sweeps and clean breaks from the past. This can signal a time of cash and life uncertainty but it is preparation for solid gold times. Number 13 is lucky.