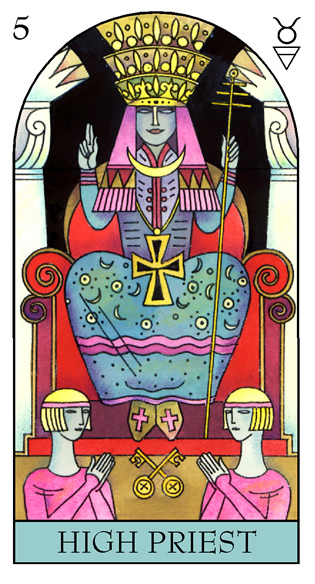 High Priest
First card for Dua is The High Priest. This reflects her highly original skills and the unique ways she shares these with the world. But it's also a strong symbol of learning, personal beliefs and principles. Going back to a location that's deeply significant in her family history, and studying there, can unlock something deep inside Dua and also introduce a new creative, and possibly life, partner.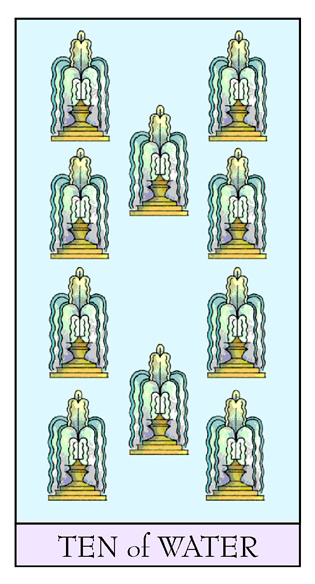 Ten of Water
Card Two is the Ten of Water, which signifies unity and a sense of solidarity with others, perhaps in a healing role. A collaboration with a "J" group or individual can win a place in a Top Ten, not necessarily linked to music. Rainbow colours and shapes carry luck.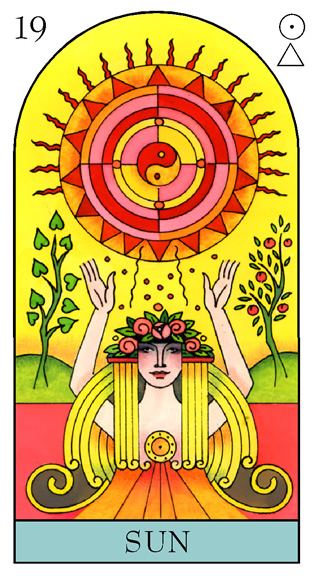 Sun
Lastly I draw the Sun, a symbol of pure, simple success - on so many levels of life. A song, or performance, that celebrates a unique sunshine event can become a global phenomenon.