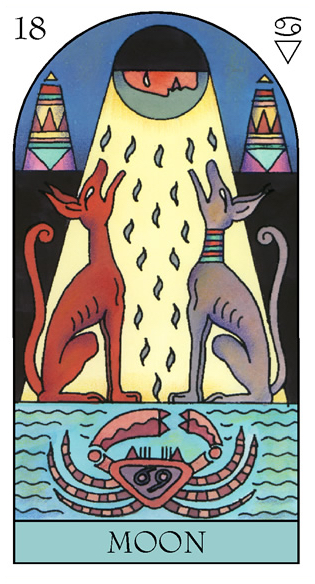 Moon
The Moon is David's first card, and this indicates dreams are crucial future-finders and decision-makers for him. So David should write his dreams down daily, within minutes of waking up. Yes, he can be headed for a role unlike anything he's experienced before, this can include a TV soap or a wildly successful cookery show, with other members of his family.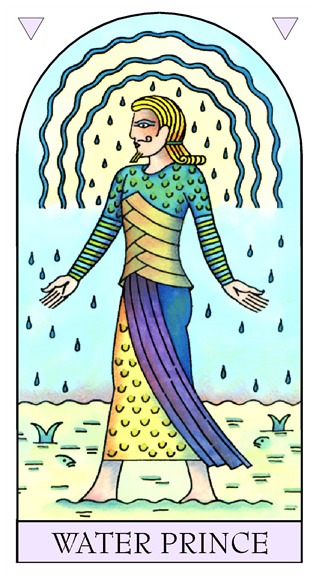 Water Prince
Second card is the Water Prince. This can show a rewarding working relationship with someone at least a generation younger, promoting other people's creative work. And a logo of a wave, or some music linked to the sea, can influence this success.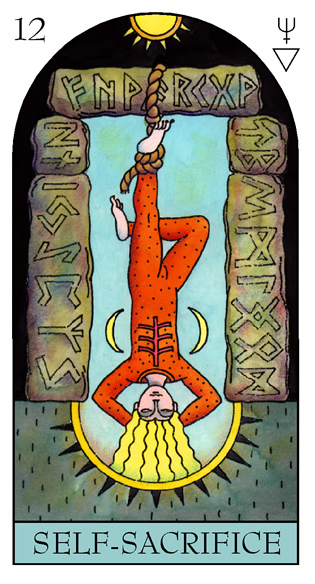 Self Sacrifice
Lastly, I draw Self-Sacrifice, powerful symbol of a time of absolute silence and retreat from the world and everything in it. A high location, near to the clouds, encourages deep thought — and a decision to give up aspects of life that have been draining energy.