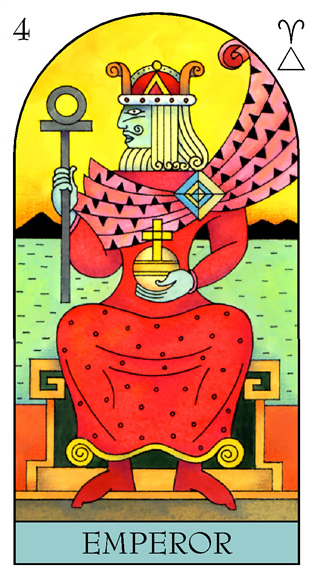 Emperor
Fatherhood is one of the themes of Chris's first card on my table - The Emperor. As well as his children, this card shows Chris playing a father figure in another context - guiding a newborn business, or story, idea to maturity. With a link between health and humour. A physically powerful man with an unmistakable voice can play a part, and Chris will need to keep a cool head, as patience will be tested!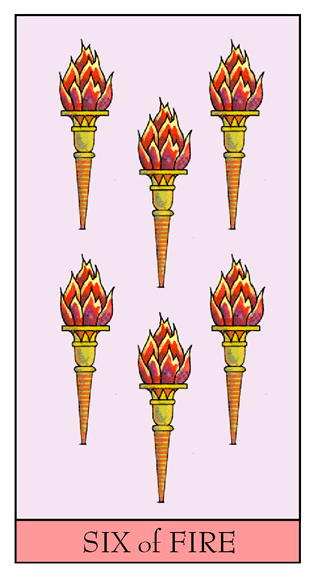 Six of Fire
Card Two is the Six of Fire, signalling hot luck for Chris in a room lit with six lamps or candles. This is a card of reversal, and a legal or other official "no" can turn into "yes" overnight - and vice versa.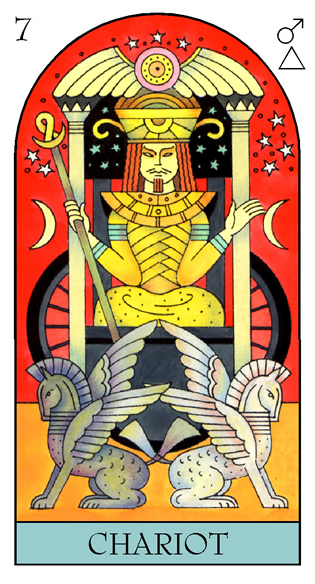 Chariot
Last card drawn for Chris is The Chariot. A strong symbol of movement, travel and change, this card shows inner and outer journeys of equal importance. This can lead Chris to write and/or perform poetry, and get involved in a unique project linked to the planet Mars.