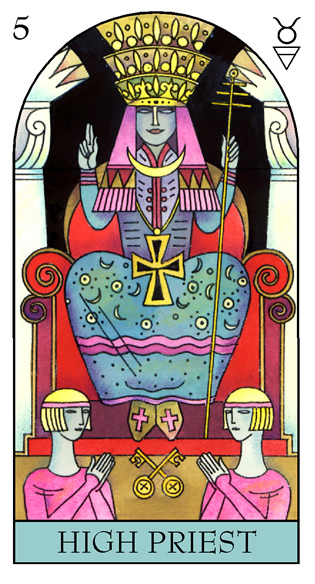 High Priest
First tarot card out is the High Priest, which signifies wisdom, kindness and understanding. Often connecting to a male who has something valuable to teach Cheryl. This can be a practical skill, or on a spiritual level. A much older man can woo Cheryl back towards romance, which she says she's given up to focus on her family. And a famous address in her beloved Newcastle makes a link to her name.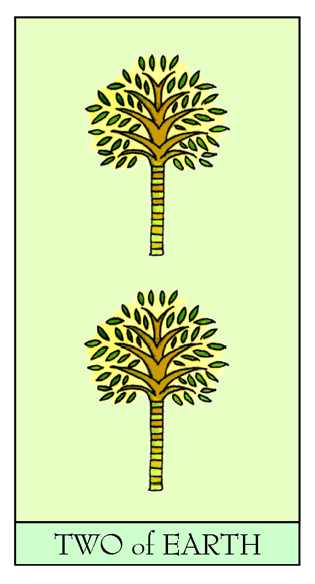 Two of Earth
Next, I draw the Two of Earth, suggesting happiness for Cheryl when she relaxes rigid self-rules. Sharing her home, and parenting, with another adult - maybe an ex - can be easier than she expects. Exchanging passion for friendship is a two-way breakthrough.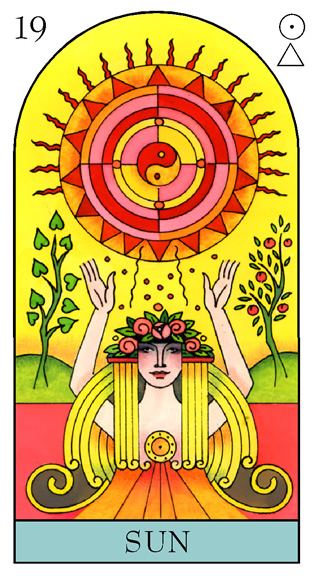 Sun
Last card for Cheryl is the Sun, symbol of warmth, positive thinking and personal growth. White horses, sunflower patterns, a part in a comedy show or film and a unique dance routine all shine with success.