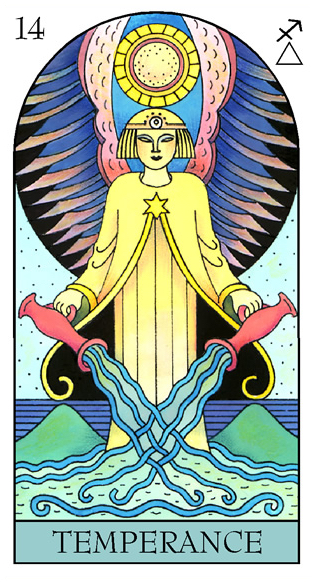 Temperance
Card One for Charlotte is Temperance, showing that after a time of patience, new and rewarding balance is possible. The key to this is combining two very different landscapes, or outlooks. Charlotte can make her home in a location of great contrasts - heat and cold, mountains and desert. Or two or more families join forces to create a set-up that shouldn't work - and yet it does. This can be a new kind of reality show.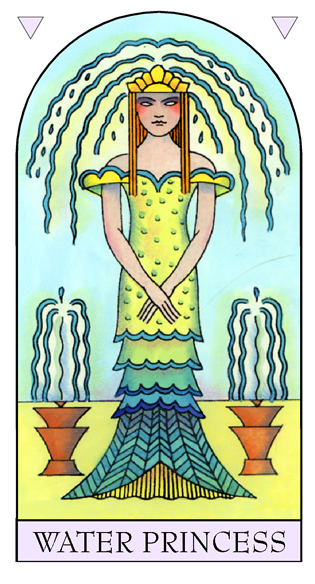 Water Princess
Her second card is the Water Princess, symbol of hard-won self knowledge and absolute honesty. Charlotte can let go of any lingering regrets and celebrate her own inner strength. A famous fashion icon, who lives across an ocean, can work with her to help others.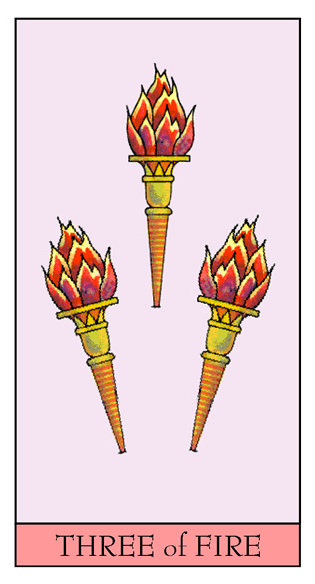 Three of Fire
Lastly, I draw the Three of Fire, a card of pure laughter and fun. This links Charlotte to groups of three (actors, musicians and presenting teams) and messages of three words. Triangles, arrows and Egyptian-style decorations and dress can also open up luck paths.