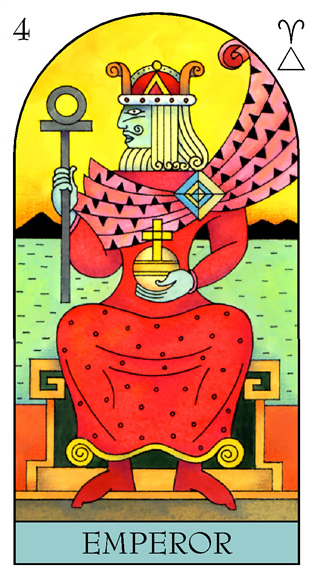 Emperor
First card out for Calvin is the Emperor, a symbol of masculine energy and courage, suggesting a tender heart hidden away under a tough exterior. This card also heralds an unexpected series of key roles far bigger and more meaningful than Calvin expects, perhaps because he is asked to write music for a unique world event. And yes, this can include a top-secret celebration linked to a royal couple or someone at the very top of the political or business world.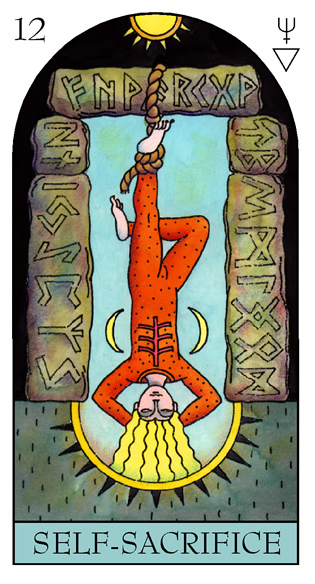 Self Sacrifice
Calvin's second card is Self Sacrifice, which represents acceptance, patience and wisdom - plus striving to support special people's paths through life. Even when it means slowing travel or work pace right down.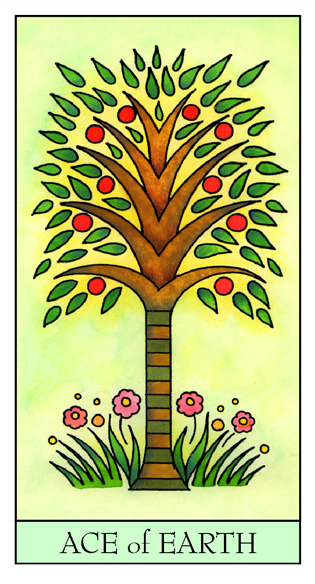 Ace of Earth
Finally I draw the Ace of Earth, card of big decisions, new beginnings, and stepping through a beautiful floral archway into a new world of wonder. It's a card of seizing opportunities today, not waiting until tomorrow.