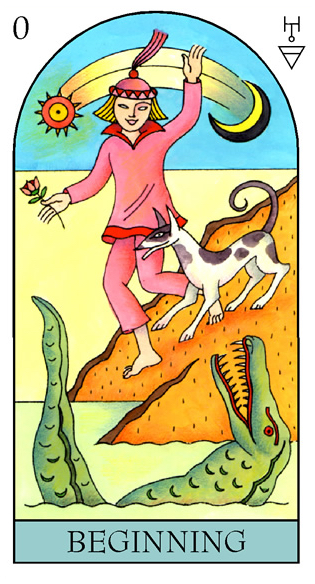 Beginning
Britney's first card, the Beginning, links to rebel planet Uranus, and is confirmation of her new freedom to behave, live and work, truly as herself - have her own adventures and make her own choices. A special dance, perhaps for two people, can be indicated here, along with the chance to live in a place, or a way, other people may consider impossible. Children are not just part of the future, according to the Beginning, they are the most important element in it.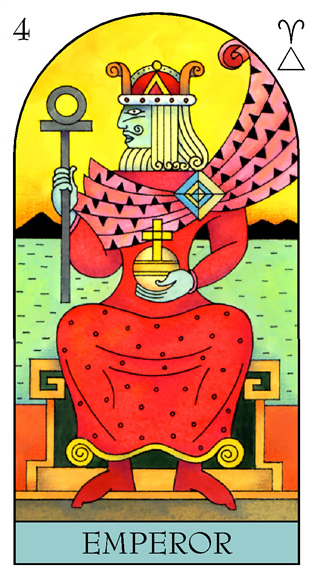 Emperor
Second card on my table for Britney is the Emperor, symbol of a powerful male figure, with a core of tenderness under any toughness. This is a card of setting feelings aside, and seeking a calm way through an emotional maze to a two-way conclusion that opens doors instead of closing them.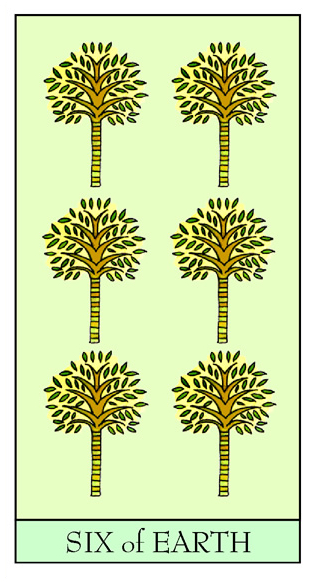 Six of Earth
Lastly, I draw the Six of Earth, a strong signal of a role speaking up on behalf of others. Handwriting with large loops, and June birthdays, can both be luck-bringers for Britney, over the next few weeks.