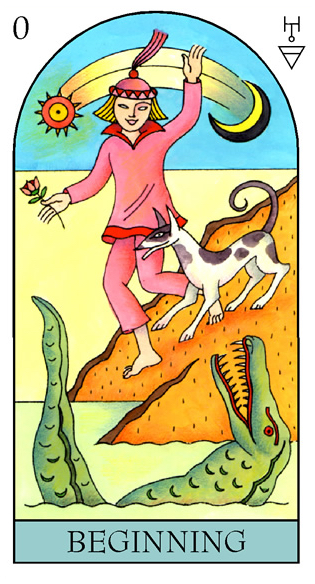 Beginning
First card on my table for Bear really reflects his childlike optimism and willingness to leap into the unknown - yes, it is the Beginning. Built into this card is the ability to remake life from the inside out - and it also carries a deep personal honesty and ability to help other people reveal and accept their true selves. So a role as agony uncle or relationship counsellor, in print or on screen, can be a natural fit for Bear. This card also suggests special luck linked to dogs, and a sequence of children's birthdays.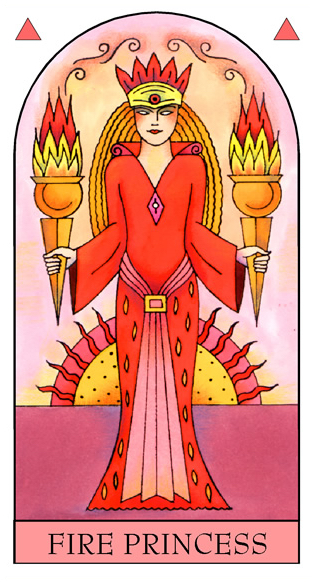 Fire Princess
Second card is the Fire Princess, bringing a young red-haired woman into Bear's life along with a surge of professional energy. Together they can form a work team that makes the impossible happen.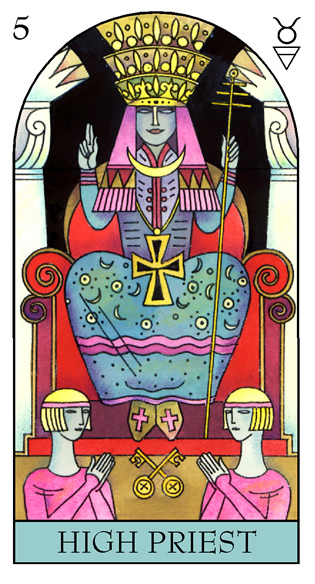 High Priest
Lastly, I draw the High Priest card - symbol of wisdom, knowledge and understanding. A trip back in time to a southern location, perhaps an island, can provide answers to lifelong questions and start a new phase of spiritual fulfilment.