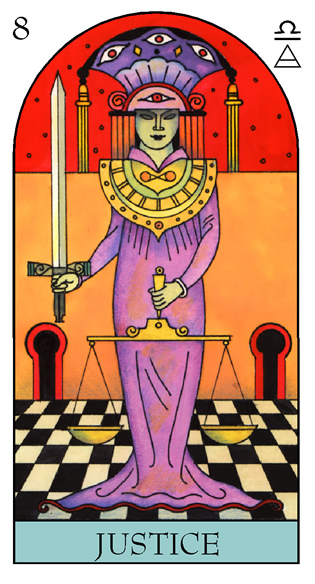 Justice
Ariana's first card reflects her wide interests and caring nature. The Justice card is a symbol of fairness and measured consideration, and can indicate a need to simplify life, and love, and focus on what truly matters. This card also represents invention - a place on a panel judging and investing in new concepts can be a rewarding part of Ariana's future.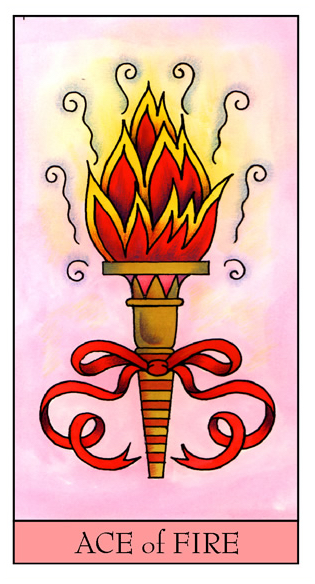 Ace of Fire
Card Two is the Ace of Fire, signifying snap decisions and lightning changes, that feel right from the start. This is also the Ace of children arriving fast, perhaps more than one at a time!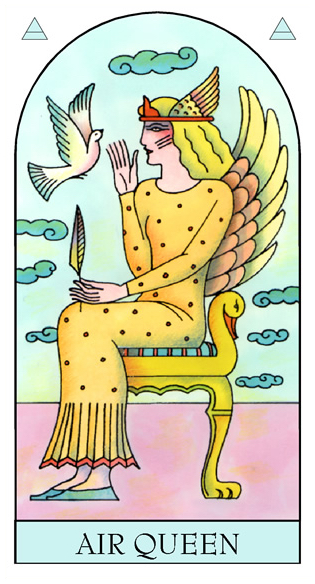 Air Queen
Final card on my table for Ariana is the Air Queen, symbol of skilled strategy, especially in mapping out life or career journeys. An unusual, but environmentally-groundbreaking, method of touring can move forward when she links up with a "C" performer linked to a "C" group.