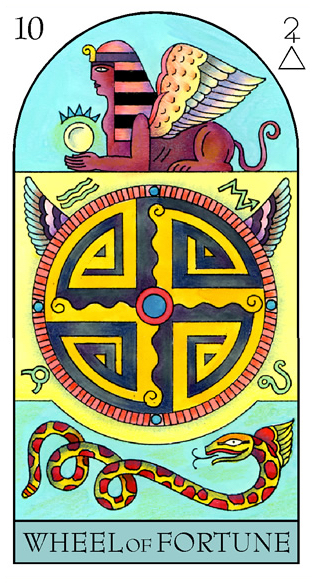 Wheel of Fortune
First card on my table is the Wheel of Fortune, card of golden success but also an awareness that life and love are always in motion, turning from positive to negative, high to low, simple to challenging. Anya can travel to new parts of the world, and experience very different beliefs and paces of life. This teaches her about herself - and how to keep control of her own personality wheel. A role that at first daunts her can be the highlight of her career.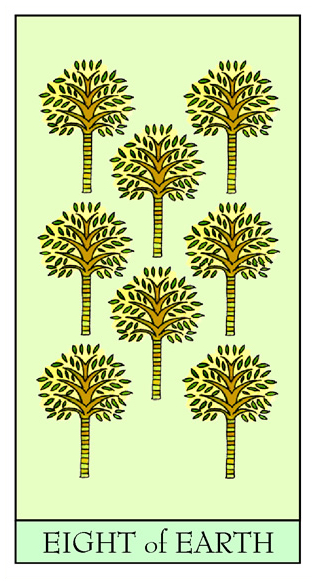 Eight of Earth
Anya's second card is the creative, talented Eight of Earth. This card reboots paused or unsuspected skills - linked to food, art or designing amazing interiors. And a love boost can link to a fellow guest on a morning foodie show.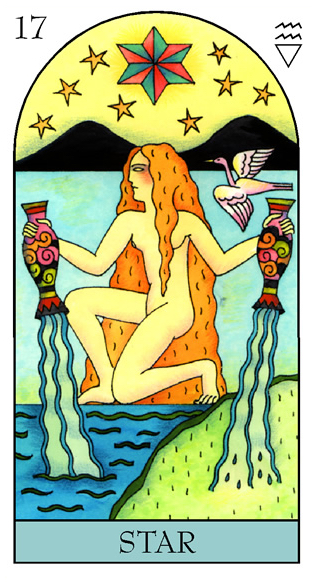 Star
Lastly I draw the Star, a shining symbol of hope. A star symbol on an established or brand new company can feature in Anya's future. A horse with a white star shape on its forehead is Anya's luck link.