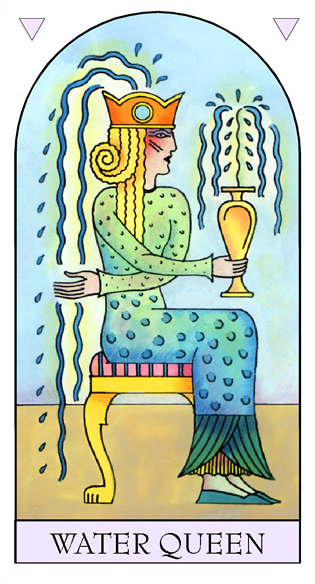 Water Queen
She has been open about her struggles to start and build a family, and the first card drawn,The Water Queen, reflects that. Her own experiences, plus the ability to understand other people's minds and hearts that is hardwired into this card, suggests she could become an inspiring counsellor.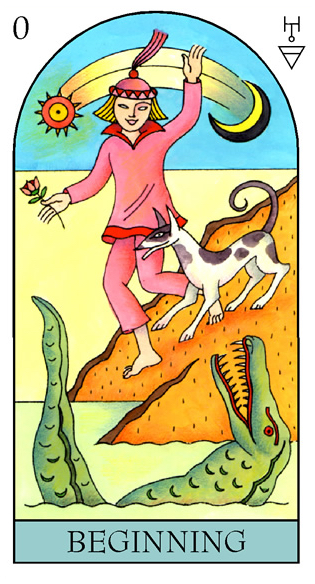 Beginning
The second card out of the tarot pack is called The Beginning. It brings daring fresh starts and unexpected talents surface including a gift for table-top magic and live comedy inspired by the day's news.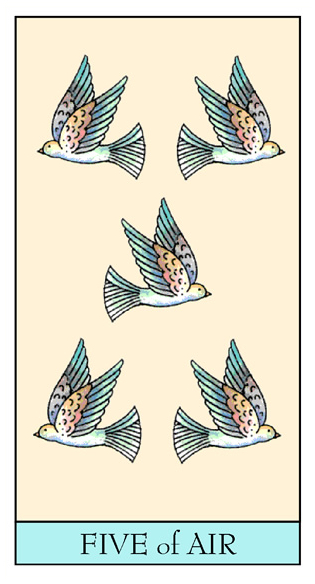 Five of Air
The last card, The Five Of Air, is a sign of great personal resolve when she takes on the huge task of designing her own very unusual dream home.