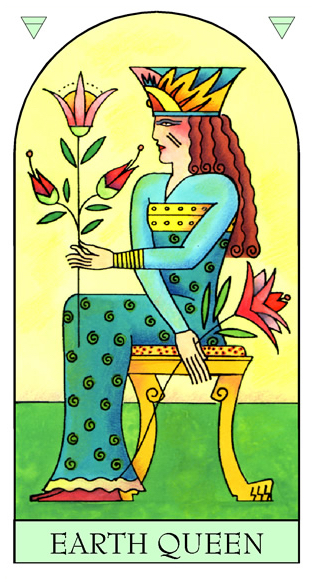 Earth Queen
It's appropriate that the first card on the table for Anna is the Earth Queen. This is a powerful symbol of feminine energy, and an ability to juggle home, family, work and creativity fluently - and answer to no one but herself. This card highlights ambition and passion that can spiral out of control, especially in a showbiz environment. Linking back to the history of Anna's family, especially on her mum's side, provides answers and support.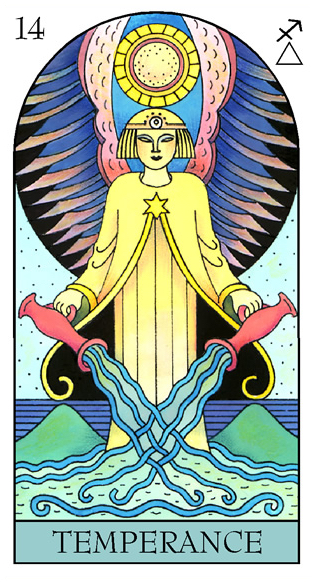 Temperance
Anna's second card is Temperance, signifying peace, balance and in relationships terms, a soulmate. Writing about her life, and seeing her experiences on screen can be part of Anna's future and she has a strong inner ability to attract the right people and projects towards her. So a time of waiting is over.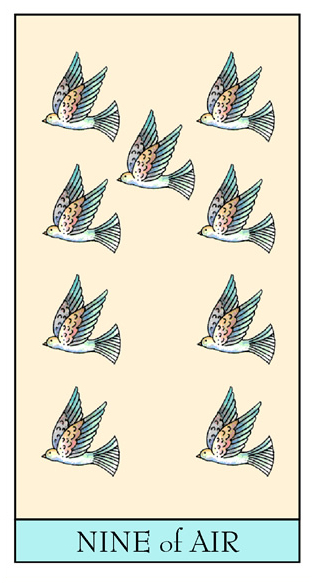 Nine of Air
Lastly, I draw the Nine of Air. This is a card of patience and passing tests, both practical and emotional. A lot of time travelling to work with animals, or birds, is strongly indicated too.