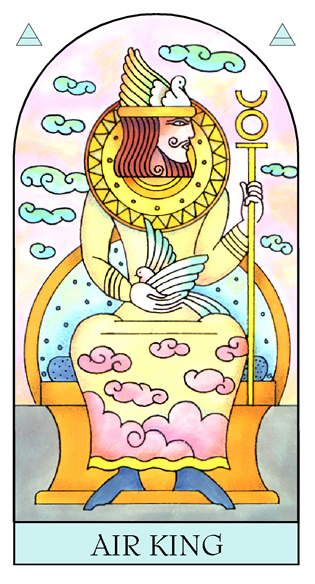 Air King
Alexa's first card is the Air King, which can indicate an age gap relationship, but one where both partners are equally wise and mature. This is a card of ending difficult work situations properly, perhaps legally, before moving on. And can also show TV appearances beside a famous "K" face and the chance to wear, or maybe share, a fashion, music or beauty crown.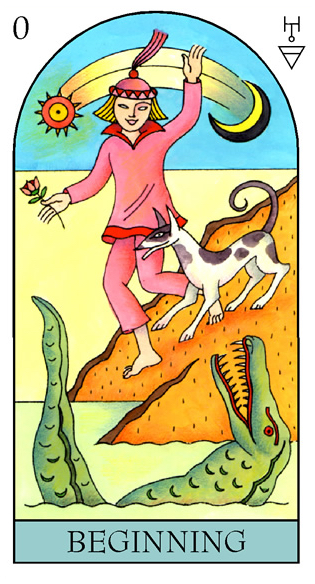 Beginning
Card two is the Beginning, symbol of fresh starts, a childlike outlook on the world, and the ability to leap right into the unknown without looking back. A role linked to children in some way, and a greater part for them in her future, can start soon, and any number that includes one or more zeros, perhaps on a presentation or prize cheque, can carry special luck.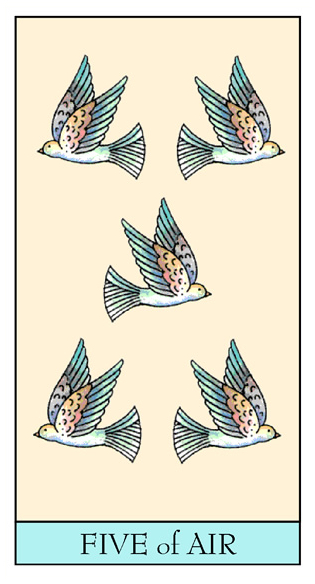 Five of Air
Final card out for Alexa is the Five of Air, showing old rivalries can be resolved with someone with a five-letter name. A home or job swap can happen from East to West, or vice versa.