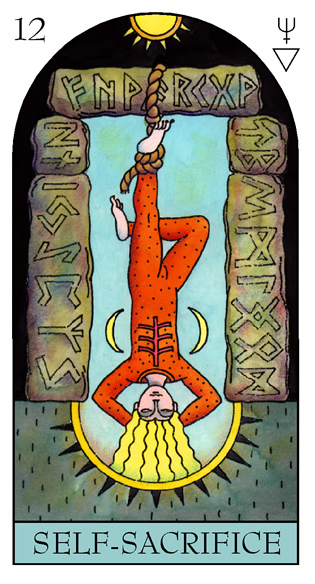 Self Sacrifice
Adam's first card is Self Sacrifice, which highlights the uncertainty of facing the unknown, but balances it with an internal peace. This card suggests dreams are very important to Adam and a name or place that first appears in a dream can transform his outlook. He's ready to give up some elements of his present life, to secure himself a happy future.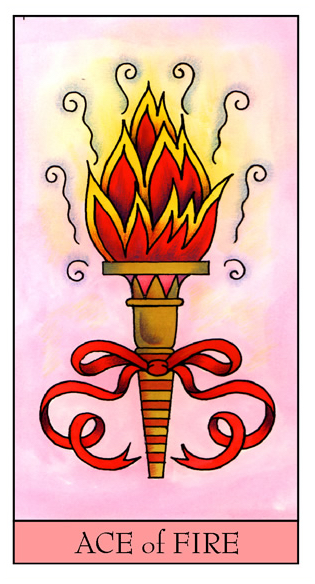 Ace of Fire
Card Two is the Ace of Fire, card of lightning strikes and flashes of inspiration. A dance-swim combo that starts as fun, maybe within his closest family, can grow fast towards success. Adam is also drawn to spicy fragrances and foods, and countries known for these. Going first in any contest can be his key to success.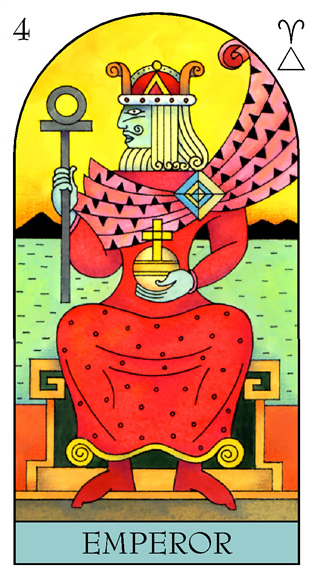 Emperor
Card Three is The Emperor, linking Adam to a father figure, in a totally different sport. But some people may ask for more than Adam can give - in love, time, or money.